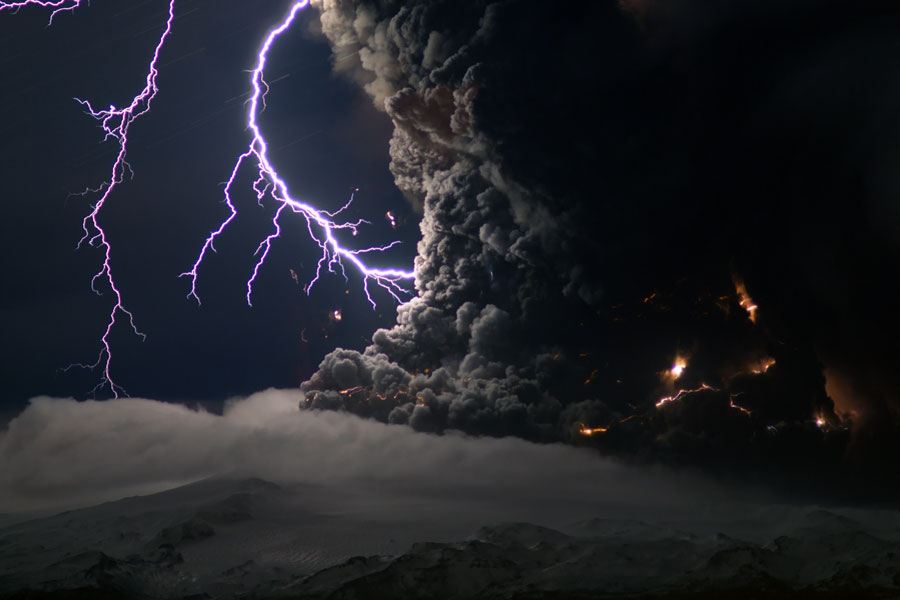 One year ago,
volcano monitoring was put forward as an example of wasteful government spending
by a prominent politician.  Never mind that the amount of money we are talking, $15.2 million dollars, is only
one thousandth of one percent
of the federal budget deficit, let's come forward in time a year to the
eruption of Iceland's
Eyjafjallajökull volcano.  Ash from this volcanic eruption grounded airplanes across Europe, costing airlines nearly two billion dollars.
Why were so many airplanes grounded?  Volcanic ash harms airplane engines.  This page from Boeing describes many of the near-disasters caused by volcanic ash.  We aren't talking about a single incident, but several serious situaitons.  So, when ash from the volcano drifted over Europe, flights were grounded to prevent potential crashes from ash damage.  Now that the ash danger has abated, the finger pointing has begun.  Airlines are blaming governments for being to cautious, governments are blaming airlines for being to risky, and travelers are stuck in the middle with the unexpected costs of an extra week or two of "vacation", plus hassles of trying to get home. 
One of the big reasons for this calamity is that we don't have good, hard, scientific data on what types of ash conditions are dangerous.  Certainly flying right through the eruption column would be deadly, and flying in clear air is safe.  So where is the dividing line?