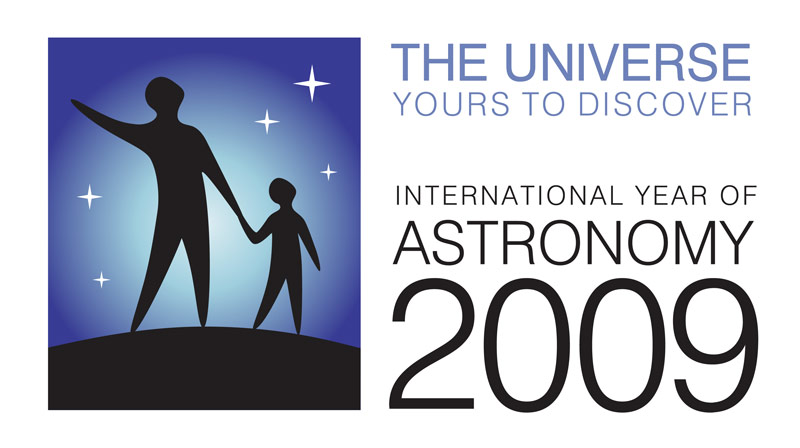 Image Credit:
IYA2009
/
IAU
/
UNESCO
A few months ago, I mentioned that 2009 is the International Year of Astronomy
, and that you should strongly consider getting involved. Amazing as it seems, 2009 is now just over three weeks away!
If you haven't yet, please get involved. There are many ways to do this; my old post talks about many, and the US's International Year of Astronomy website has numerous ideas. Whether you are a professional or amateur astronomer, a teacher, or just an average person interested in space, there are many ways for you to contribute!
Speaking of contributions, monetary donations (tax-deductible!) are also accepted. This money will go to pay for numerous exciting activities and programs, such as the Galileoscope, a small, inexpensive telescope that schoolchildren across the world can build and use, at a price of only about $10 each. So, if you don't know what to give the space-enthusiast who has everything for a holiday gift, why not contribute money in their name to the International Year of Astronomy?
But, more than money, the way to make sure the International Year of Astronomy succeeds is to get involved, and soon!