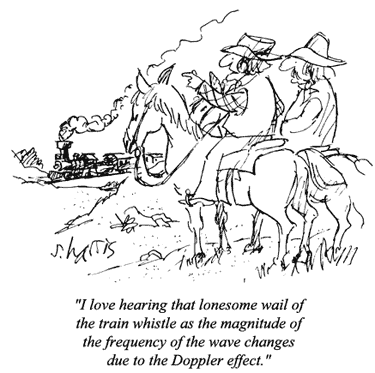 Copyright © 2007 by Sidney Harris
Austin, Texas is about to be invaded. Not by a foreign army, not by aliens, and not by kudzu, but by astronomers. Roughly 2000 astronomers, or nearly one-third of all astronomers in the nation, will be in Austin next week for our 211thmeeting of the American Astronomical Society (the AAS), the nation's largest association of professional astronomers. We have meetings twice a year, and the winter meeting tends to draw the largest crowds.
This also means that next week you can expect to see astronomy in the news almost every day, as astronomers release their newest results to the public. It also means that I have been given tasks of finding several groups of friends places to have working lunches, organizing smaller related meetings, and other such fun tasks. And it means that the people of Austin may be just as likely to overhear discussions about cataclysmic variables and axion detectors as they are to hear about guitar riffs or Longhorn basketball. Like the cartoon above, astronomers tend to live in their own world and have their own jokes and speaking style, so we'll probably stick out.
So, to the city of Austin, I apologize for the invasion. It'll be over in a week. And to the AAS staff, thank you for all of your hard work in arranging a meeting for us. It's a huge task.
I will do my best to try and keep you up to date with the goings-on at the AAS in between all of my hosting duties.